The Spring House Farm's geese and ducks are back this year to visit!   Jerry Lee,  Ms. Belle and I enjoy feeding them and the fish every evening off of the gazebo.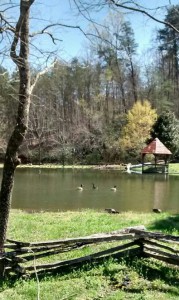 The 200+ year old hemlock tree behind the historic Albertus Ledbetter house has fallen due to high winds.  It is keeping  Kris, whom some of you may know busy recycling the tree for firewood!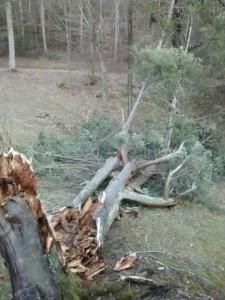 The beautiful pear trees that were planted many years ago are just now blooming at the Appalachian Cabin.  They have a burst of color and are beautiful to see while relaxing by Greasy Creek.
Until next time  …..Zee Anne