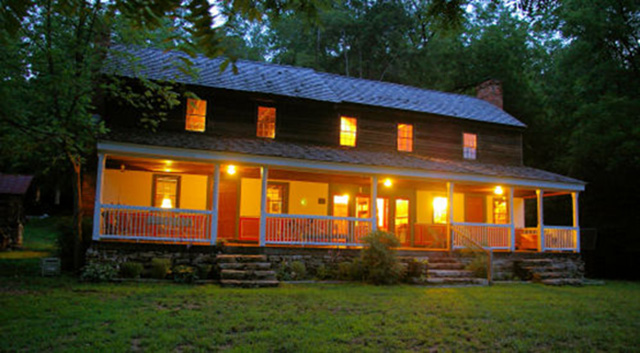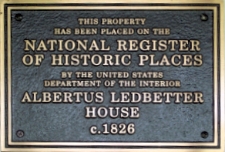 The Albertus Ledbetter House, listed on the National Register of Historic Places, is a rare surviving and intact transitional Federal/Greek Revival style dwelling located in the mountains of western North Carolina. Built in 1826 and recently expanded in 1836, the two-story, gable-sided house of post and beam construction remains one of a few intact dwellings from the early nineteenth century in McDowell County. The house exhibits beaded weatherboard and double-shoulder Flemish bond chimneys set on flush gable ends. The interior, one of the most unaltered from the period in the region, displays original painted interior features, a hand-carved vine-like motif on the open string of the stair, and formal molded paneling which spans the facade under the porch and continures uninterrupted into the central passage.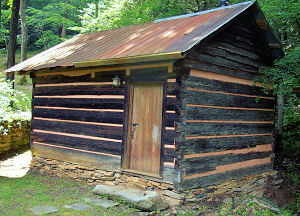 All the original hand-painted doors, with original locks and hinges are in place. The artist, Charles Dunkin, has signed the interior door in the central hallway as well as dated 1836 on the interior door in the 1836 section. Accompanying the house is a full complement of nineteenth and twentieth century outbuildings including a 1826 spring house with an intact rock retaining wall and sluice.
Be sure to take a self-guided tour of the Spring House!