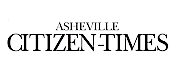 Asheville Citizen-Times, July 2, 2001 (Read more Accolades)
By Jennifer Holmes
MARION — When an outsider named Arthur Campbell bought the Albertus Ledbetter house in the Montford Cove-Whitehouse community, folks here doubted he'd be able to restore it. After all, it was pretty dilapidated.
But Campbell thought he could as long as he could find well-preserved wood of the same vintage (circa 1826) to use for the siding. So when he found what was left of the old Wilkerson house — which even he agreed was too far gone to save — he bought it and began dismantling the quartersawed heartpine planks. As he was doing so, he found a 180-year-old blanket trunk inside the house.
When Campbell opened the trunk, he found the oldest, most-beautiful hand-stitched quilts he had ever laid eyes on. Then he found another trunkful, and a 30-gallon oil drum with more of the same.
There were 38 almost perfectly preserved quilts, and another three in tatters. Campbell stared at the names sewn into them — Minerva, Nora, Clara and Pearl — and knew they must have been quilted by local women.
"We found finished quilts, unfinished quilts, quilting frames and scraps of material that were destined to become quilts but never did," Campbell said. "We think they had a quilting circle, where each one would take a square home and then they'd get together for the quilting."
Almost two years later, Campbell, his wife Zee and their 10-year-old son Cailein are operating The Cottages at Spring House Farm out of the completely restored Ledbetter house, which has been listed by the National Register of Historic Places.
And on Thursday, they held a luncheon for a few of the ladies who actually worked on the quilts.
There was Nora Harris, who grew up in Greasy Creek. She'll be 87 in August.
There was Beulah Flynn, also 87.
Sisters-in-law Faye McCurry Perkins and Paula McCurry showed up, but Perkins was quick to 'fess up that she doesn't quilt. She had, however, lived in the Ledbetter house.
At almost 75, Athala Conner Hemphill was one of the spring chickens, and often a spokeswoman for the group. At 95, it was a little too much for Nina Greenlee, who couldn't make it.
"Ladies, we have a job ahead of us," Campbell told the little assembly. The purpose of the gathering was to celebrate the almost miraculous survival of the quilts, and to learn more about them.
One by one he brought the quilts to the ladies, who held them close to their eyes and began decoding information from them.
"Notice this one says Minerva," Campbell said. "Who was Minerva?"
"Minerva Rhodes," came a chorus of responses, as if to say, "No brainer. Give us a hard one."
Pearl was Pearl Williams. LMW either stood for Lula May Wilkerson, or "Lulie Ment," which is what the wife of Permenta Wilkerson was called.
The cache of quilts was an unusual thing to find in an abandoned house, the group said. Back in the '20s and '30s, when most of them were made, it was customary to give them to children or grandchildren.
The women speculated they were left behind in the Wilkerson house because the Wilkerson sisters were spinsters. Perhaps they were all being saved for the one who would marry, and nobody did.
Tea quilt, friendship quilt, family quilt, monkey wrench quilt, ocean wave quilt — even a big Texas Lonestar quilt. Campbell kept them coming.
The backings were made of feed and flour sacks, which were also salvaged to make clothing.
"Nothing was thrown away," said Myra McCurry, who organized the event. "This is a (Scots-Irish) community."
Hemphill declared a nine-diamond quilt the oldest, saying it was well over 100 years old.
"Did you work on it?" someone teased.
"Oh no! That was well before my time," said Hemphill, swallowing the bait.
Campbell said he's not sure what he's going to do with quilts. A dozen plastic storage containers he bought for them lay fallow nearby, the object of scorn by the quilting cognoscente.
"I've been told you don't put them in plastic," he said. "Right now we're just glad they're safe."
The public is welcome to see the quilts in the Albertus Ledbetter House by visiting Spring Hill Farm.
Read today's Asheville Citizen-Times.