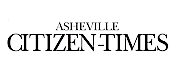 Asheville Citizen-Times, March 21, 2002 (Return to Accolades)
By Deborah Huso
MARION — Western North Carolina is perhaps not the first place that comes to mind when you think about eco-tourism, and especially not eco-retreats.
While the eco-tourism industry has taken off in the developing nations of South America and east Asia, the U.S. travel industry hasn't been as quick to jump on the bandwagon, even as 2002 marks the U.N. International Year of Ecotourism. But that may be changing.
Only weeks ago, The Cottages at Spring House Farm, an isolated mountain eco-retreat just north of Lake Lure, became the first U.S. member of EcoClub, an international eco-tourism club, based in Athens, Greece, that provides travelers information on environmentally friendly lodgings around the world.
Spring House Farm is also a new member of the International Ecotourism Society, the world's oldest and largest nonprofit eco-tourism organization. Both organizations strive to promote conservation-minded tourism around the globe that respects both the environment and the native culture.
Arthur and Zee Campbell and their son Cailein opened The Cottages at Spring House Farm in July 2000.
At the time, they merely intended to operate a few bed-and-breakfast cabins on their newly acquired 92-acre farm.
"The place originally started as just pro-ecology," Arthur Campbell said. "But we've always been very conservation-minded here. Spring House Farm already fit EcoClub's requirements. We didn't have to do anything differently in order to qualify for membership."
The Campbells have created a private wildlife sanctuary on their property and made every effort to leave the farm's natural environment undisturbed. One well supplies the water to all four cabins on the property as well as the Campbells' home, which was built around 1826. The hardwood canopy remains intact, and the only trees cut down since the Campbells took up residence here were those used to build the guest cottages.
With miles of hiking trails through forest and meadow, along pond and stream, and the common glimpses of wild turkey and deer, Spring House Farm represents nothing if not seclusion. There are only four cottages on the property, each of them utterly isolated from the rest. Constructed of local timber, the cottages feature stone fireplaces or wood-burning stoves, front-porch hot tubs and rustic, comfortable decor that invite languor and serenity.
Guests at Spring House Farm appreciate the property's isolation from the outside world. Robert and Denise Parrish of Waynesboro, Ga., stayed at the farm recently.
"It's so secluded. It's like having your own place. You don't have to see anybody once you check in. It's a great place to get away," Robert Parrish said. "I'm an assistant fire chief, so I'm always on call. At Spring House Farm, there's nothing — no telephone, no TV, no noise."
"It's so unbelievably quiet," Denise Parrish said. "But the best part is really Arthur and Zee — they make you feel like you're at home. They are such genuine people, not your typical businesspeople at all."
The Campbells are not so different from their guests in their desire to escape from the bustle of everyday life. Both worked in the airline industry before moving to McDowell County.
"I was raised in the country on a plantation in South Carolina," Arthur Campbell said. "I felt a real connection to that place when I was a kid, and I felt the same thing when I came here."
It's easy for him to understand why people choose his eco-retreat over more conventional lodgings. "Most people don't get to experience nature every day," he said. "I want to give people a place where they can reconnect with nature."
Many people have done just that. Zee Campbell said there are some weekends when she could easily fill a dozen cottages if she had them. Patsi and Michael Sheets of Charlotte have stayed at the eco-retreat four times in the last year-and-a-half.
"We like the stocked trout pond and hiking," Michael Sheets said. "But especially the privacy. Things are so hectic in our lives, but here I can relax."
"There are no distractions," Patsi Sheets said. "No matter how nice a place you stay in, even in the fanciest hotels, there are going to be people. We don't even see other people when we're at Spring House Farm."
While the Campbells say most guests spend the majority of their visit on the property, relaxing and enjoying quiet pastimes like hiking and fishing, there are several nearby attractions for those who need more distractions. The Campbells offer some on-site excitement, too, like hot-air balloon rides and tours of their private home, the Albertus Ledbetter House, which was just listed on the National Register of Historic Places.
Of course, being North Carolina's first and only eco-retreat, The Cottages at Spring House Farm stay pretty full, especially in the height of summer and fall. That's one reason spring is a good time to visit.
"While every season represents a different environment on the farm, spring brings new life," Arthur said. "The colors are budding out and are softer than in the fall. It's my favorite time of year here."
But no matter the season, Spring House Farm promises serenity guests won't likely find at other lodgings.
For more information on EcoClub and eco-retreats worldwide, visit the Web site at http://www.ecoclub.com/.
For more information on the eco-tourism industry and the International Ecotourism Society, visit http://www.ecotourism.org/.